BESPOKE ENGAGEMENT RINGS & WEDDING BANDS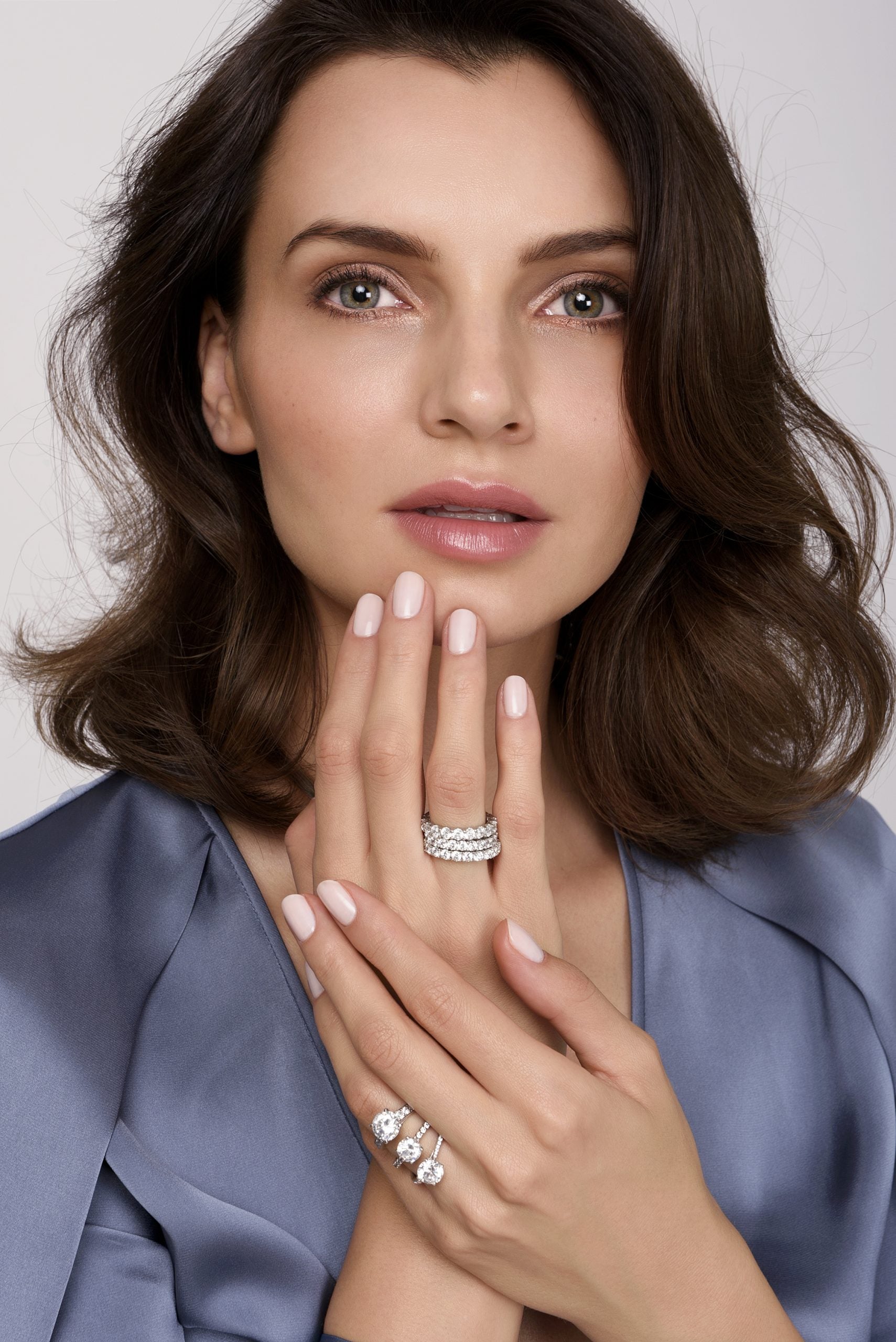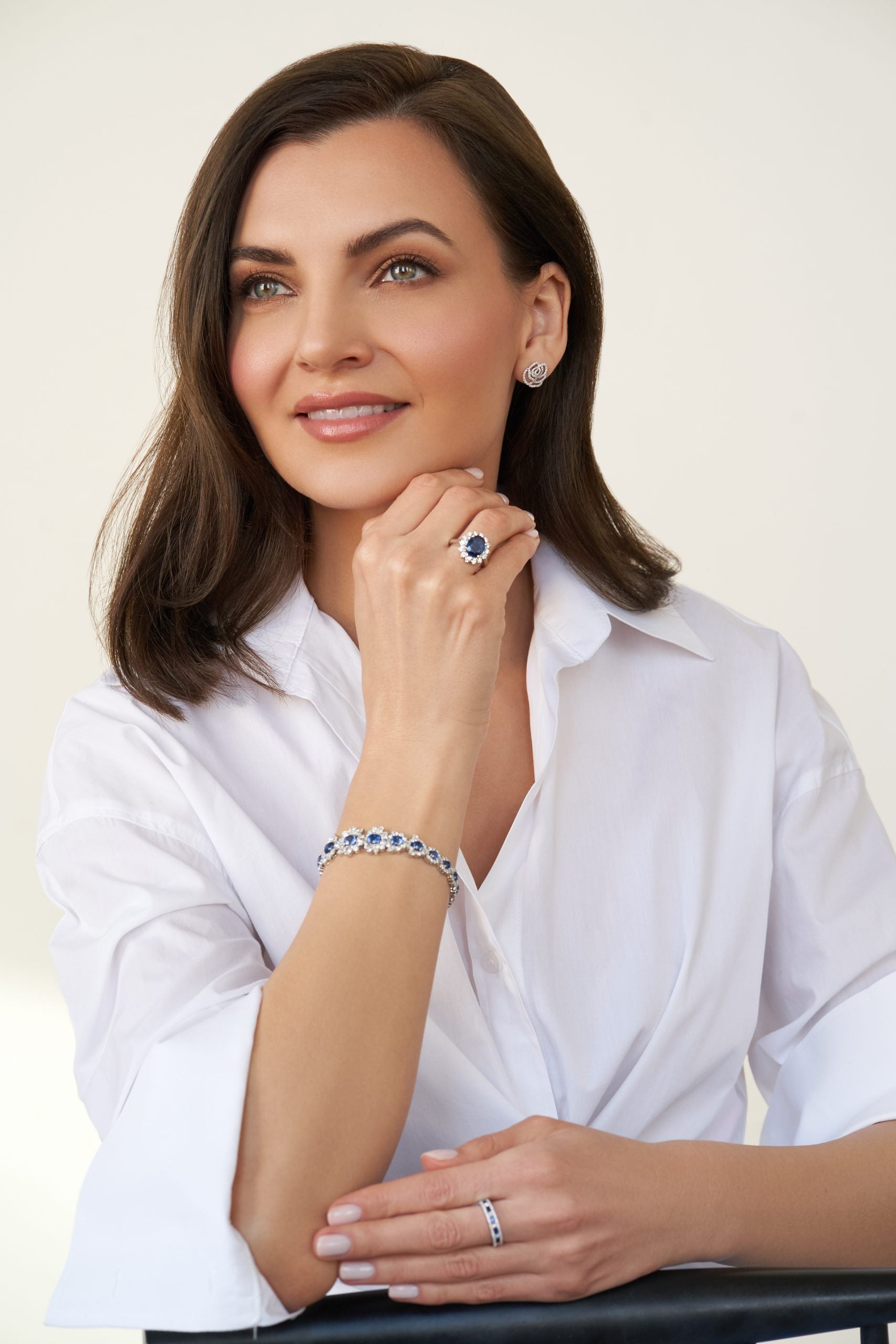 One-of-a-kind jewelry pieces
I know how special creating a piece of jewelry is. More often than not it is for sentimental reasons or a meaningful occasion. I also know that trust and communication is key when working together which is why, when I take on a commission, I take it on wholeheartedly and with great dedication to achieving exactly what you want. Creating a stunning and lasting piece is just as personal to me as it is to you.
We specialize in bespoke engagement rings and wedding bands set with diamonds or sapphires.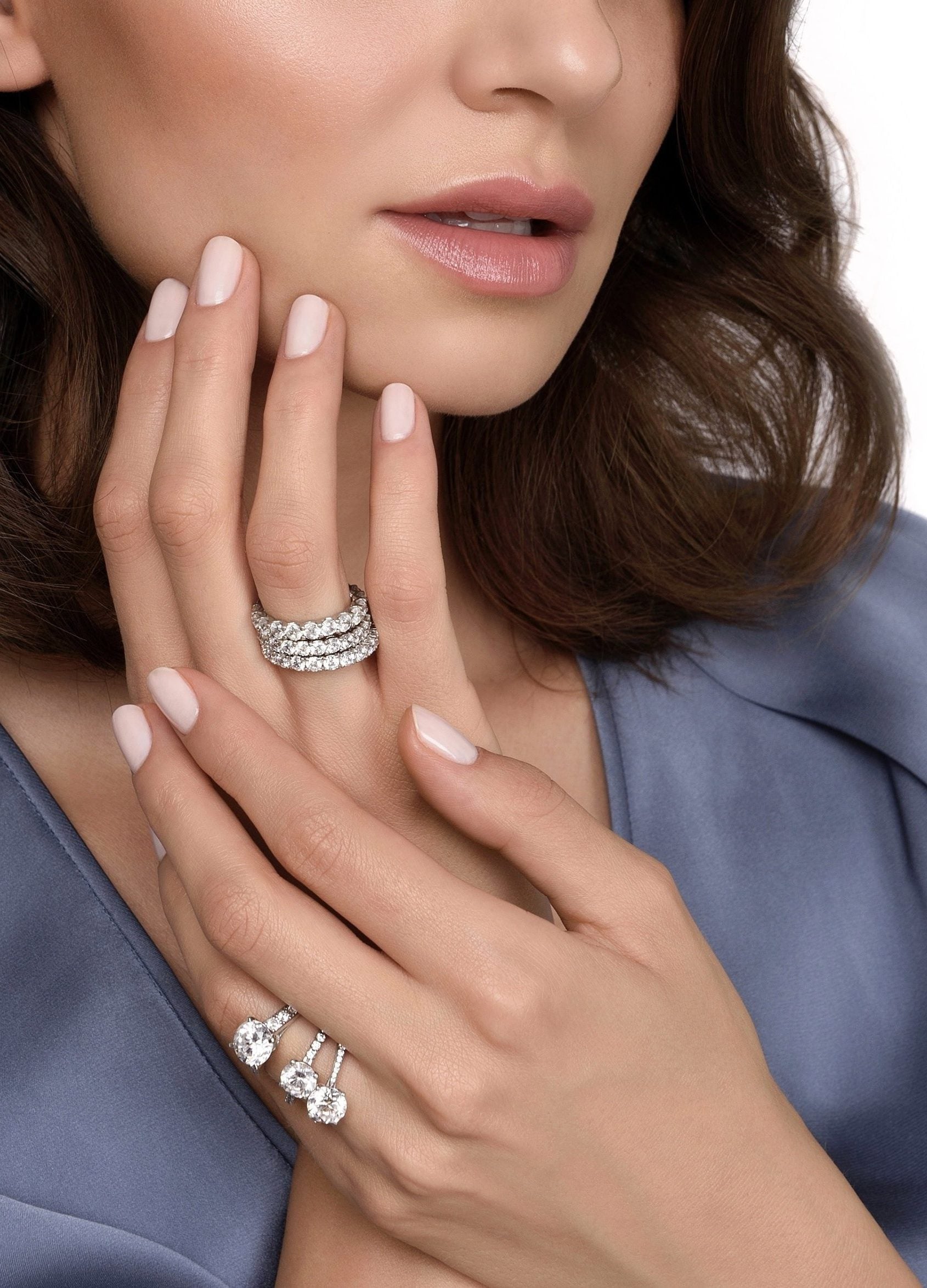 Diamonds and Sapphires
Whilst there are many beautiful gemstones in this world, no others can portray themselves so elegantly and timelessly as diamonds and sapphires. Worn by some of the world's most wealthy and coveted by many others, they are not only beautiful and luxurious but they speak for themselves in a way that no other stone can.
To receive a diamond or a sapphire as a gift is to know that you are extra special. Similarly, to be able to show a diamond or sapphire to another person commands immediate admiration. I love to create these beautifully handcrafted pieces of diamond or sapphire jewelry for my clients because I know it is the ultimate gift of love and bonding.
What is the difference between a diamond and a sapphire?
Whilst these two gemstones share the limelight in their supreme quality and status, aesthetically they are quite different. 
Diamonds are graded at their highest when they are completely colorless. When looking at a diamond it's about the clarity, the brilliance and sparkle that gets reflected back to the viewer's eye. A diamond of color (like pink) is rare but actually a chemically pure and structurally perfect diamond is perfectly transparent with no hue or 'color'.  
Sapphires, in contrast, are all about the inherent body color. Sapphire lovers typically admire this gemstone for its beautiful shade and how these colors translate in their status and meaning. The beauty of a blue sapphire is unparalleled with tones ranging from deep velvety blue to crisp cornflower. Their regal values also give this gemstone its uniqueness, having been the choice of kings and queens for centuries. Sapphires are, contrary to popular belief, not all blue and come in a rainbow of colors.
Diamonds and sapphires are not only beautiful to look at but physically, they are of supreme quality, resisting wear and tear more than any other gemstone. For these reasons alone, they are the preferred choice for many, when creating custom made jewellery. 
BESPOKE OFFERINGS FROM MY PERSONALLY DESIGNED COLLECTION
I am fully aware that when you begin your journey in creating a bespoke piece of jewelry, the options available can be overwhelming.
For this reason, one of my main priorities is to help ease this decision-making process. I will not be presenting you with 200 different styles and stones but instead a curated collection of my own personal designs adapted and based on some of the most sought-after designs currently on the market. A curated collection is available when you are choosing bespoke engagement rings.
The time for the entire process is four to six weeks. 
COMMISSIONED FINE JEWELRY
If you have a very definite design in mind then I would be happy to custom-make this for you too. This very personal service requires a bit more attention and a constant flow of communication so please just be aware that if this is something you are interested in, the process might take a bit more time, usually around six to eight weeks.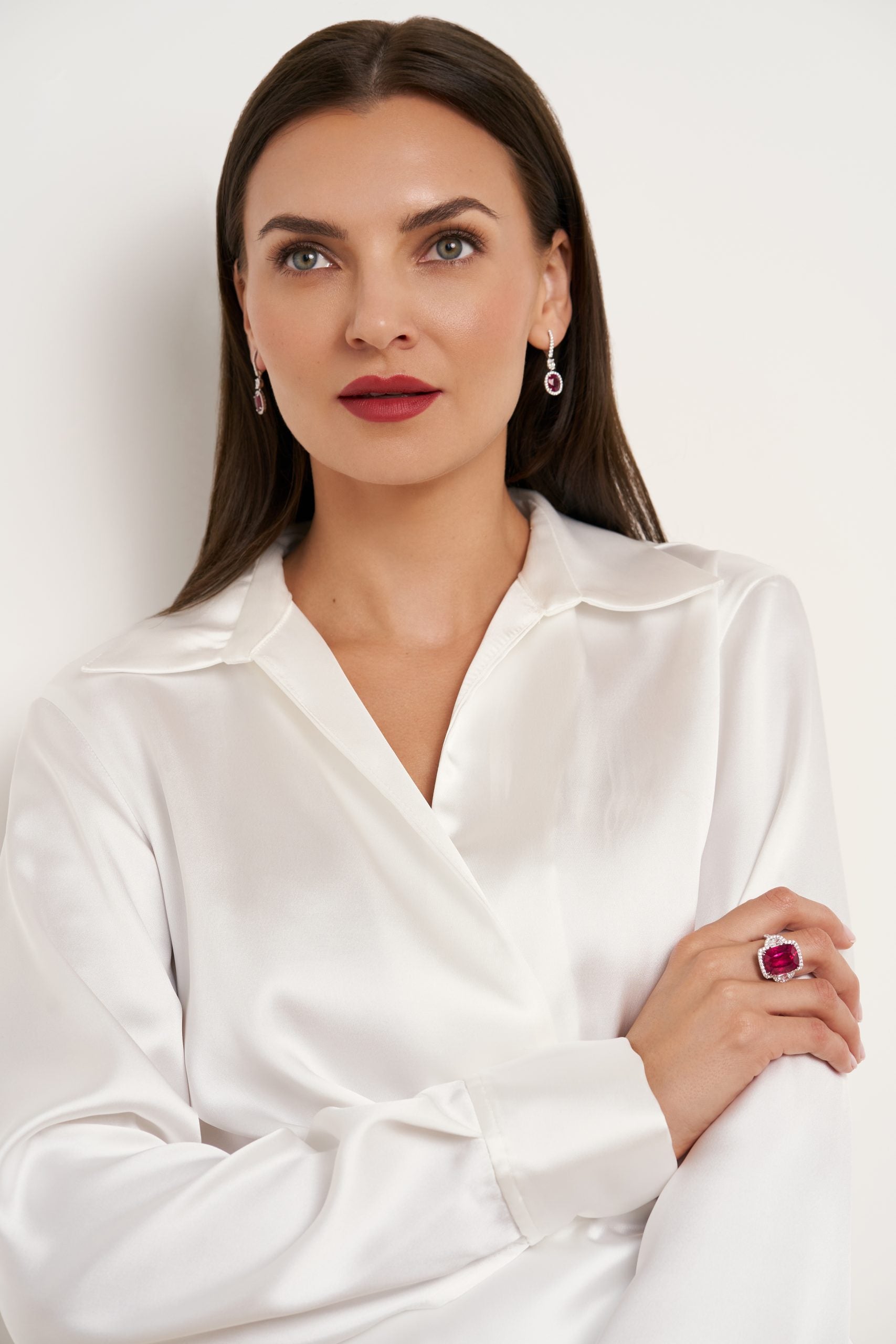 A BESPOKE SERVICE
If you love the timeless elegance of diamonds and sapphires but are not quite sure where to begin with creating a piece of jewelry which includes these precious stones, my bespoke and very personal service can help you from start to finish. I'm proud to work with a small but highly skilled team of craftsmen in the US to ensure my clients are getting the very best in quality, design and attention to detail.
My process will begin by presenting you with a curated selection of natural, sustainably sourced diamonds or sapphires. It is very important to me that I only provide you with the very best in terms of quality. I source my stones from the most reputable US dealers and I will continue to present you with options until we find the right 'one' for you. I will help you to examine the stones based on their size, shape, colour and clarity.  We can look at the stones' differing quality attributes and I can finally help you to select the one that feels right for you.
We will then move onto the design process and discuss the type of look you are aiming for – whether it's a classic piece, something with a vintage feel, perhaps a piece with wow factor or something subtle but with sparkle. If you don't know that's ok too, we can work together to clarify what you want. I will then present you with a curated selection of designs to choose from, based on our conversations. 
You can read more about my personally designed offerings here. 
No matter what style or occasion you have in mind, I will work with you to ensure we create something that you not only love but that also hopefully exceeds all your expectations.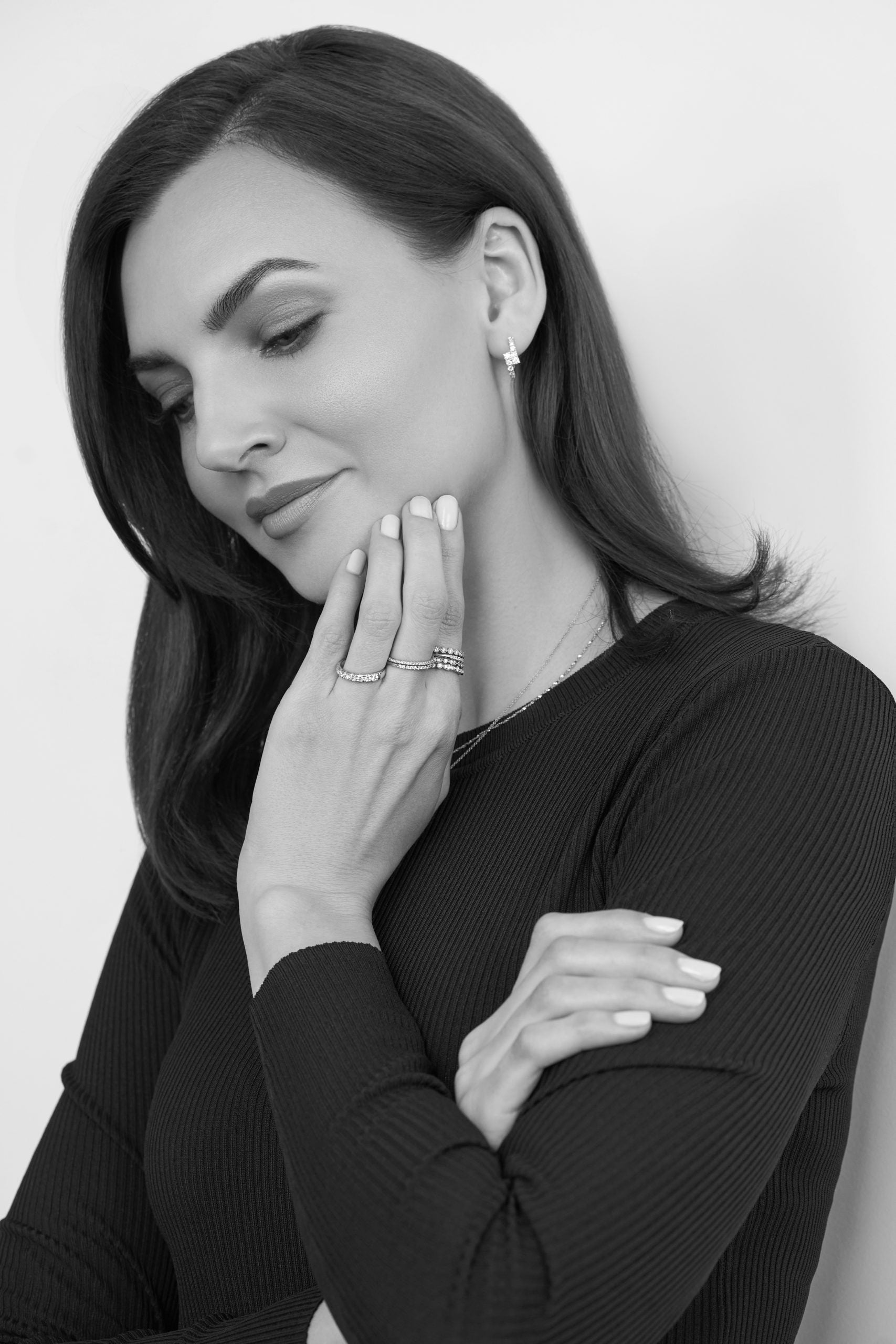 Your final piece
Your jewelry will be custom-made to fit perfectly and comfortably. If you do find it needs adjusting however, we offer a complimentary resizing service within three months of purchase. If you'd like to personalize your piece further, we also offer a complimentary engraving service which you might like to use for initials or significant dates. All of our jewelry is made using platinum, 18K or 14K gold with alloys of white, yellow or rose.
Finally, your jewelry comes beautifully packaged with a certificate and lifetime warranty, ensuring true quality and security in your purchase.